Show your love with ecards
Any day is a good day for free Love ecards!
It's always a good time to show someone that you're thinking of them and that you love them. Especially when you are away from your loved one, make sure you show them that you haven't forgotten about them, even in the busy times we're living now. Here at Egreetings, we're feeling the love and we want to make it easier for you to make their day! This is why we're created a new and simple process of sending free Love ecards: simply send Love ecards by email in just a couple of clicks without even having to navigate from the ecard preview page or easily share your favorite free Love ecards on your loved ones Facebook wall.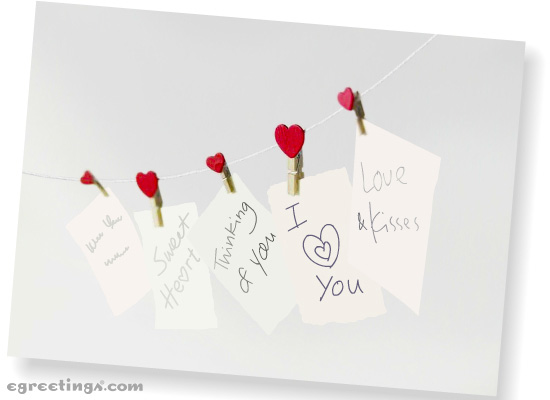 Free Love ecards for any occasion!
Whether you are looking for the right ecard to show your loved one how much you miss them or you feel like sharing a flirty Love ecard like the I Like You a Latte you can be sure to find it in the Egreetings free Love ecards extensive catalogue available online anytime. There are even the right free Love ecards for saying you're sorry so you can be sure that you'll impress that special someone and ensure that they'll forgive you for anything when you send or share them one of our "puppy eyes" Saying I'm Sorry ecards in the Egreetings free Love ecards catalogue.