Virtual Gifts
If you love gifts as much as we do, then we invite you to discover the Virtual Gifts brought to you by Egreetings. These are fun little icons designed especially for easy sharing on Facebook. Virtual Gifts are best described as "easy to pick, easy to share, easy to make them smile"!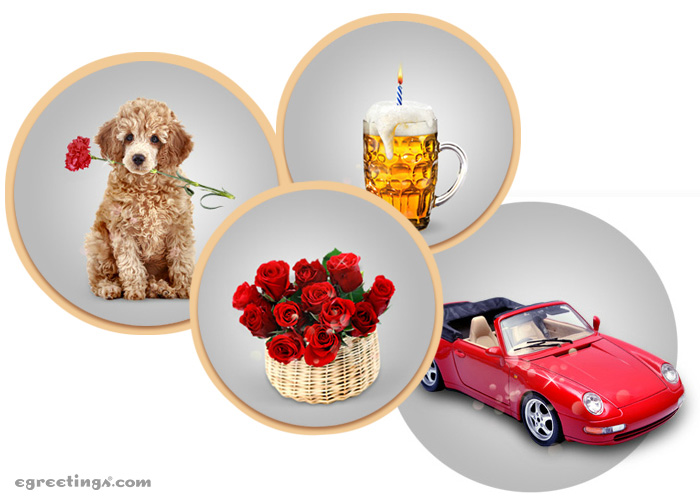 Our Virtual Gifts come in a short but comprehensive list so you don't need to spend time and effort browsing. Since Virtual Gifts are static and don't have copy inside them, you can see them directly in the quick preview without having to navigate away from the main page. This way you're sure to save some precious time when you need a quick alternative until you can go back and send a traditional ecard too.
They're easy to share or email too! Just click on either of the two buttons under the Virtual Gifts and enter all the information in the pop-up. Sending a quick smile has never been easier! Plus, our Virtual Gifts are unique and their design is carefully balanced to create a high-quality variety of gifts for all major occasions such as birthday, holidays or just to share a mood, like sending a bit of glamour or a touch of elegance to a friend -- or you can even post Virtual Gifts to your own Facebook wall. After all, you don't need a special reason to brighten someone's day -- everyday!
Send a gift today: