Mobile Apps
Never forget a birthday again! Egreetings understands that mobility is a one of the most important elements of our lives nowadays and has developed two new mobile apps for the two most used mobile operating systems today: Egreetings for Iphone and Egreetings for Android. These mobile apps will help you be the first one to congratulate not just your dearest and closest ones but everyone one in your network and make them happy by posting a beautiful and unique greeting card to their Facebook wall or by sending them an email ecard.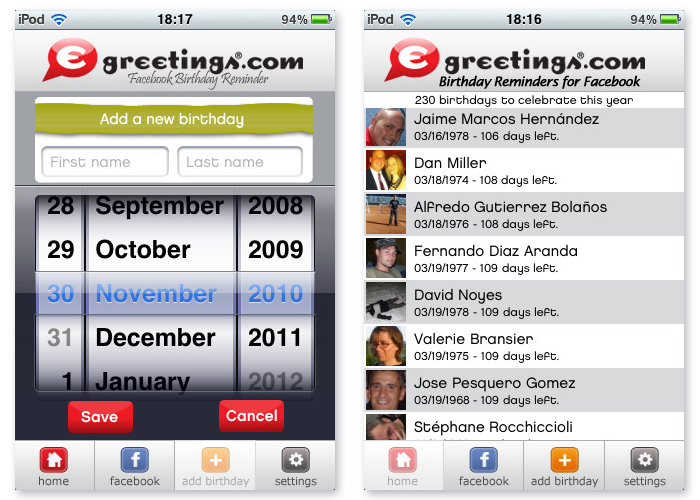 Our new mobile apps are not just completely free of charge, as every other Egreetings product, but they're also very user friendly. Just push the Facebook Connect button on the screen and login with your account. Sending birthday ecards has never been easier and more accessible. Even when you are not at your computer, once installed on your mobile device, these mobile apps will remind you of all your friends' birthdays. Plus you can send them a birthday ecard directly from any of the two mobile apps in just a couple of simple steps!
We hope you enjoy our birthday reminder mobile apps for Iphone and Android!
In order to install Egreetings for Iphone, please go to:
In order to install Egreetings for Android, please follow the steps here: