Add Your Face
Discover Add Your Face ecards from Egreetings!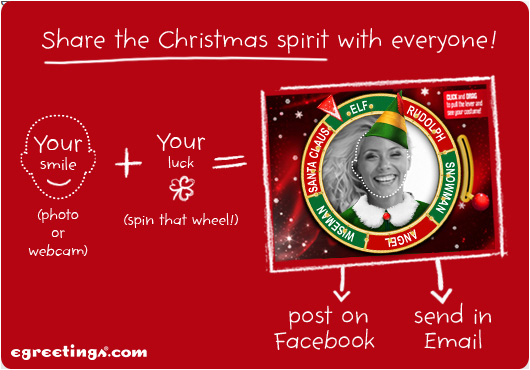 If you've been searching for that special greeting that brings a truly personal touch, then this is the tip for you! Add Your Face free ecards brought to you by your friends at Egreetings are nothing like you've seen before because they are really as unique as you. With the help of modern technology, you can now personalize Egreetings ecards with your own face and create one-of-a-kind fun greetings that your recipients will surely love for their truly personal touch.
In order to create your own Add Your Face ecards you will need either a webcam or a portrait photo of you or the person you want to see in the ecard. This way you can literally add your face to your greetings and wish the most personal Happy Birthday to all your friends and family when you can't be with them on their special day.
Add Your Face ecards are the perfect alternative to more traditional ecards and they are especially designed for sharing on Facebook for everyone to step into the fun atmosphere. At the same time, you can still send them by email like any other ecard. Also, you don't need to worry about having to be tech-savvy to use Add Your Face ecards. All our Add Your Face ecards are designed to be easy to use so that you can have all the fun even if you or your receiver are not quite technical people.
In case you have issues using Add Your Face ecards with a webcam, visit this page for quick help: Webcam Products Help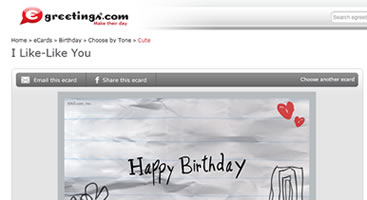 Enjoy sending truly YOUnique ecards!
Send one today: Add Your Face on ecards