Halloween
Halloween is celebrated on the last day of October each year in around the world in places like North America, European countries, Australia and has lately become popular in New Zealand and South America. Some historians also derive Halloween from the Celtic festival of Samhain. After all, everyone wants to have fun, no matter where they live -and one thing that can surely be said about Halloween is that yes, Halloween is always loads of fun!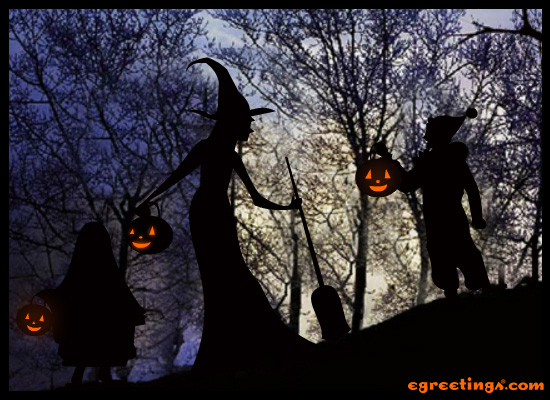 What are the Halloween traditions
One Halloween the most famous customs is wearing a scary costume. You have many options here, from dressing up like a scary character -- a ghoul, a zombie, a vampire, you name it -- a mythical creature, from angels to trolls everything goes, or even a cartoon character like Leopard Lady or whatever else crosses your mind! Another popular custom is trick-or-treating. Kids dress up in different costumes and know on doors from house to house where they receive candies.
What happens when you can't be there to celebrate?
Even if you can't celebrate Halloween or you can't find the right costume, you can always send a free Halloween ecard. Sending cards for Halloween is a very old custom and there can be no real celebration is complete without sending an ecard.
Go to Halloween cards
Create your own Add Your Face greetings.