4th of July
Independence Day, also known as 4th of July is the US national holiday celebrating the Declaration of Independence of July 4, 1776. On this day, the United States declared independence from the Kingdom of Great Britain.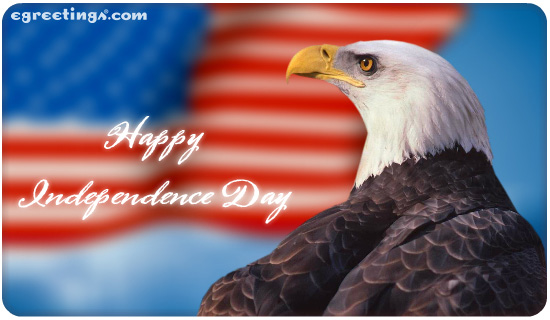 How to celebrate 4th of July
On 4th of July make sure you look up because you wouldn't want to miss the impressive fireworks shows. Also, you might want to watch your step because you never know when you're going to bump into one of the many spectacular parades that take place around 4th of July. Even if you're not planning to go out and prefer spending time with the family at home there are many options like barbecues, picnics, concerts or even 4th of July family reunions. Baseball, the US favorite sport, is also on the list of top 4th of July pastimes.
Celebrate 4th of July no matter where you are!
No reason of joy should go uncelebrated no matter where you are. And when it comes to staying in touch and celebrating the spirit of red, white and blue, you can always send or post a free 4th of July ecard. This way, you share the joy even with the people you care for, and yet are far away.
Go to 4th of July ecards
Create your own Add Your Face greetings.