Valentine Greeting Cards
The custom of sending Valentine greeting cards called "Valentines" on February 14th is increasingly widespread. Valentine's Day has officially become a global holiday and the classic greeting "Be my Valentine" has already been translated into so many languages. After all, we could all enjoy another reason to celebrate!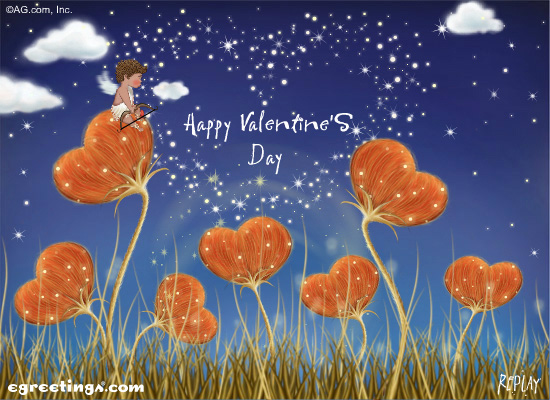 The most common way to celebrate Valentine's Day is by sending Valentine greeting cards. Additionally, you can also make gifts, such as flowers, chocolates and more. Keep in mind that in the past years, Valentine's Day has started to take on a more general meaning. It isn't restricted to only the romantic sense of celebrating with your special someone. Nowadays, Valentine's Day is a holiday of love of any kind, be it romantic, but also the love you have for a friend or a family member. Valentine greeting cards are for everyone! Actually, more Valentine greeting cards are sent to friends than to lovers.
February 14th is the perfect occasion to show your appreciation and, why not, you're even entitled to get a little mushy with your Valentine greeting cards messages. After all, today's the day!
Discover our free Valentine greeting cards! From funny to cute, for family or for your loved one, for anyone or for nephews, you can now blend humor with a little love and make their day in style!
Go to Valentine greeting cards
Create your own Add Your Face greetings.