Christmas Greeting Ecards
What would the winter holidays be without Christmas greeting ecards? As one of the most important holidays in the Christian calendar, Christmastime is all about being close to all those you care for, like family and friends. But at the same time, it's hard if not even impossible to be there with all your loved ones for the holidays. That's why any help, be it from Santa's elves or from Egreetings' Christmas greeting ecards, is most welcome.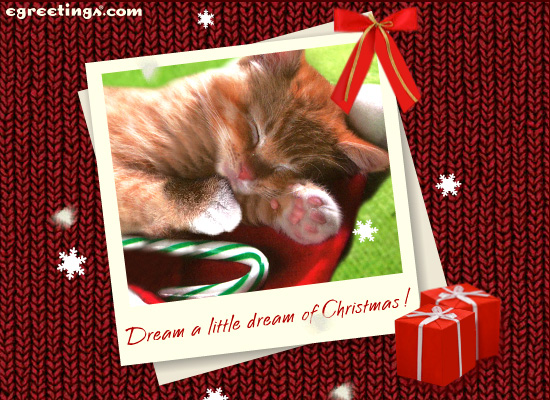 Who gets Christmas greeting ecards?
The answer is: everyone! From family to friends, from co-workers to business partners, from schoolmates to school teachers everyone should receive their Christmas greeting ecards with wishes of wellbeing, luck and warmth. This holiday is a general reason for joy so don't hesitate to share the merry with everyone in your life!
Schedule you Christmas greeting ecards in advance!
You never know when you have last minute gift shopping to do! Therefore the best way to make sure you don't miss anyone from your Christmas wishes list is to schedule all your Christmas greeting ecards well in advance. When you have a little time, before all the hectic holiday preparations begin, just pick all the ecards you want to send and leave it to us to deliver them on your chosen date!