Free friendship birthday cards
On their birthdays, we all love to be close to our friends. But, in case we cannot physically attend the party, we can still make their day by surprising them with free friendship birthday cards. Just to let them know that we haven't forgot and to assure them of how much they mean to us. So, don't just stand there in front of the computer! Start browsing our website. We have a great collection of birthday ecards, suitable for any type of recipient you have in mind. Not to mention that all our products are available free of charge.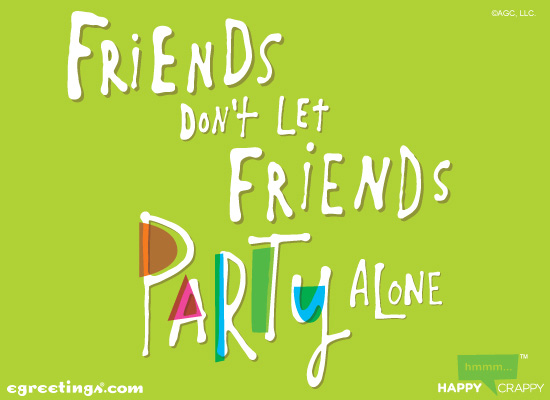 And the best part about our free friendship birthday cards is that you can personalize them. After having chosen your favorite greeting, make sure to add your personal touch before sending it. Also, keep in mind that you can write as much as you want because the message space is unlimited. Just let the inspiration and the good vibes flow through you.
Least, but not last, we want to mention that most of our free friendship birthday cards can be shared on Facebook, so that means you can now surprise your friends directly on their wall. This in case they don't check their emails that often.