Birthday wishes greetings
Don't let a birthday pass you by without sending your positive vibes! It doesn't really matter if it's your friends, your family members or one of your co-workers' special day, you can always wish them well. So, besides or better said, before lavishing them with presents, surprise them with some birthday wishes greetings. After all, everyone expects a present on their birthday, but an ecard? Not so many -- which means that finding one in their Inbox will definitely, if not instantly brighten up their day.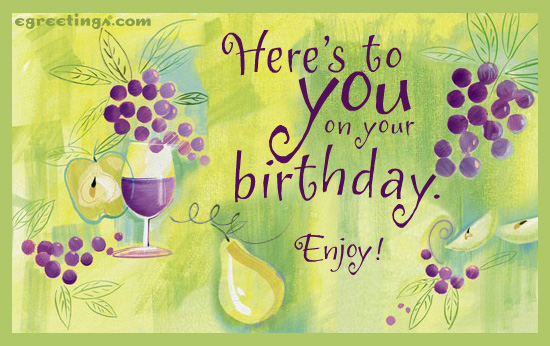 Of course, to achieve this result you must know how to pick the perfect birthday wishes greetings. And we made sure to make this process really simple for you. You can find on our website a great display of ecards divided by their tone or by their recipient. So, all you have to do is think about the birthday boy or girl and ask yourself: do they like a card with a funny message or with a heartfelt one? Are they fans of photographic images or of cartoonish one? Having answered these questions, you are only a step away from finishing the selection and sending process.
Write the correct email address and rest assured that your birthday wishes greetings will definitely come as a surprise. And now go and get ready for the party and save room for some delicious cake!