Online Birthday Invitations
Birthdays are for celebrating and that's a fact! So don't let anything stand between birthday and party -- why would you let something like distance stand between you and your friends when it comes to making sure you organize the best birthday party ever! Candles and candies, cakes and candles can be great assets of a great birthday party but friends are the greatest of all. Your birthday party is as good as you guest list so secure it with the priceless help of free online birthday invitations and make this party absolutely memorable!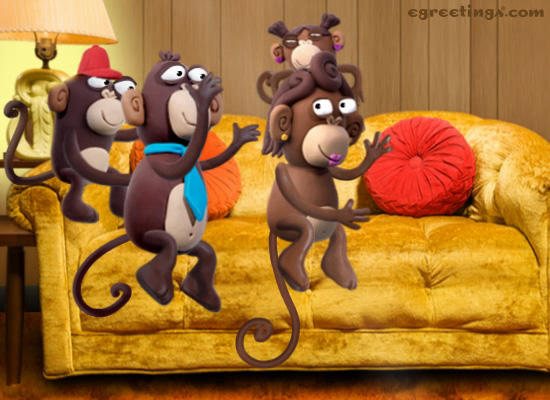 So, where do you start to prepare the best birthday party possible? First bake a cake or better yet, why not go by the latest trends and choose a birthday cupcake instead of the more traditional birthday cake. After all, keeping up with the latest trends can only make a person feel younger. Everything new and up to date makes one feel younger and this is a very important feeling on a birthday! So make sure you find the perfect mix of birthday cupcakes, sprinkle them with love, candles and candies and there you have it, the perfect lure for your friends!
Now that you know what's going to be the star of your birthday party menu, it's time to spread the word! This is our part: Egreetings is here to help you let the word out that there's going to be an absolutely fabulous birthday party happening on your big day! Try our vast selection of online birthday invitations. Just go to our page and choose your favorite birthday ecard by tone or by recipient or, if you prefer to have a fun afternoon, simply browse our entire library to find the perfect online birthday invitations for the perfect birthday party ever!
The free birthday party invitations can be as fun or as heartfelt as you feel! You can even make fun matches to add an ingenious touch to your birthday array. For example, we suggest you can match your online birthday invitations with the color of your birthday cupcakes (or birthday cake) or with the color of your house decorations. One thing is undoubtedly true about our online birthday invitations: they sure do have style! Hey -- talk about style: what will your choice be for your birthday? Beyond the colors, our online birthday invitations also have different styles from comic to photographic and from classic to sweet and cuddly! Why not choose different ecards as online birthday invitations for each group of friends, for an extra personalized birthday party touch.
Last but not least, we have a great tip for you: you know it can get very crowded and chaotically busy when it comes to organizing a birthday party. Therefore, we suggest you schedule your ecards well in advance. This is actually one of the greatest reasons why our ecards make the best online birthday invitations our there! You can schedule them well before you get tied in the process of preparing, decorating, cooking for the party, you can schedule them up to a year in advance. Just pick the delivery date you want in the dedicated field when you choose to email. Or if you prefer to share them on Facebook to all your friends, it's also very easy -- just give them a try... and have a happy birthday!