Free ecards
If you need to say something but aren't quite sure how to put it into words, you should try saying it with our free ecards. Free ecards are animated and have copy that will surely inspire both you, to say what's on your mind and your receiver (or receivers) to put on a smile any time they receive free ecards.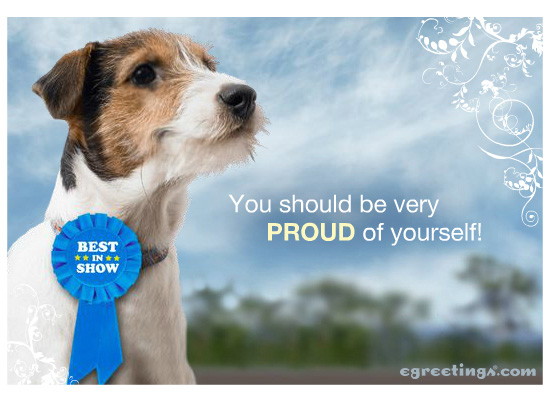 Free ecards are the simplest, easiest and most accessible way to send greetings for birthdays, holidays, special occasions or for no particular reason at all. Moreover, now there two ways to make someone smile: you can send any of our free ecards by email or you can choose to post them on social networks like Facebook or MySpace.
Giving greetings has a long history and, like all good things, greetings nowadays have evolved with the normal advance of technology. Not only the greetings are now more popular as ecards rather than on paper for reasons such as comfort, time saving and cost, but ecards themselves are becoming more and more complex. Not that you need to be tech-savvy to use free ecards on Egreetings! Regular free ecards, Add Your Face ecards and more are all designed to be user friendly so that you win time and money, not just the hearts of your friends when you choose to send free ecards from Egreetings.com!
So, welcome to Egreetings! Feel free to browse through the categories we offer and don't forget: it's never been easier to make their day!
Birthday party invitations