Free Thank You Ecards
Saying Thank You is one of the central, pivotal characteristics of any culture -- a simple "thanks" is a key feature in any human relation and even beyond that. Therefore we can safely admit that saying Thank You will never ever go out of fashion because it is so crucial and deeply intrinsic to our lives as social beings. Technology has its advances too and Egreetings is now here to help you make saying Thanks! Easier and more accessible anytime with its versatile catalogue of free Thank You ecards.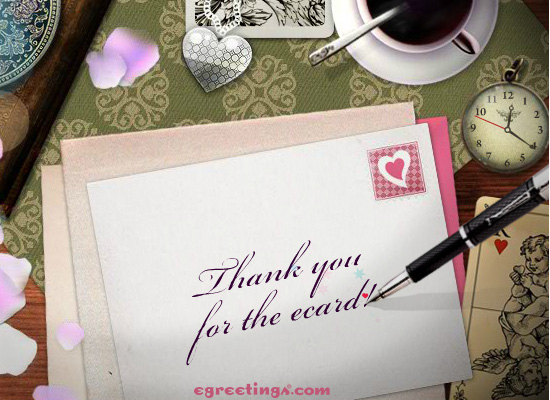 Saying Thank You for a Gift
Knowing how to receive a gift can be a real art and sometimes it's even trickier to receive something than to give someone a present. When words might fail you and you no longer know what to say, you can always send a free Thank You ecard to show you appreciate it. Whenever you need inspiration, we have all the words you need!
Saying Thank You for an Ecard
Politeness is a fact that applies to our relationships on the internet as much as it applies to the ones in our real lives. So whenever you receive an ecard, don't forget it also your turn to say thanks with a free Thank You ecard. Additionally, we make it easier for you to do this as for every greeting from Egreetings that you receive, we suggest you a free Quick Thank ecard you can easily send by email or share them on Facebook and other major social networks.
Thank You for the ecard ecards