April Fools' Day
April Fools' Day or All Fools' Day is celebrated each April 1st all over the world where there is a notion of fun! Though it is not a public holiday, because of its fun nature April Fools' Day is gladly celebrated worldwide. The symbol of April Fools' Day is the Jester, the tricky character whose role is to amuse.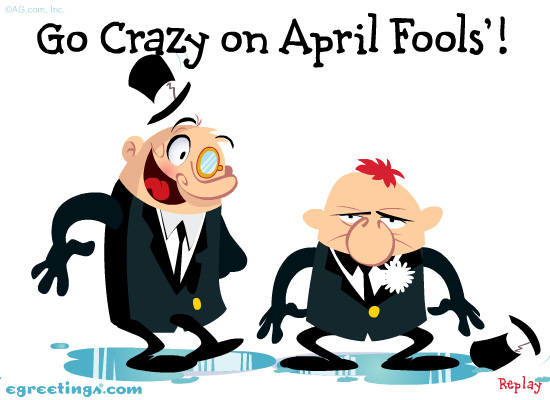 Jokes, pranks, hoaxes and more
This is the day to make all those funny pranks, practical jokes and hoaxes you've been cooking up all year and play them on your friends, colleagues or co-workers. And you can surely expect that they'll pay you back accordingly so April 1st is one day when it certainly is safe to watch your back.
The safest prank is always an ecard!
On such a crazy day as April Fools' Day it's safe to keep a good distance from practical jokes and such. This is why it's safe to say that "the safest April Fools' Day prank is an ecard" - when you need a little inspiration for your pranks, just leave it to us and we'll bring you the fun right at the comfort of your desk.
Go to April Fools' Day cards
Create your own Add Your Face greetings.