Easter
Easter is one of the two most important holidays in the Christian calendar. It signifies the death and the resurrection of Jesus Christ. Easter is always celebrated on Easter Sunday and marks the end of the Lent season.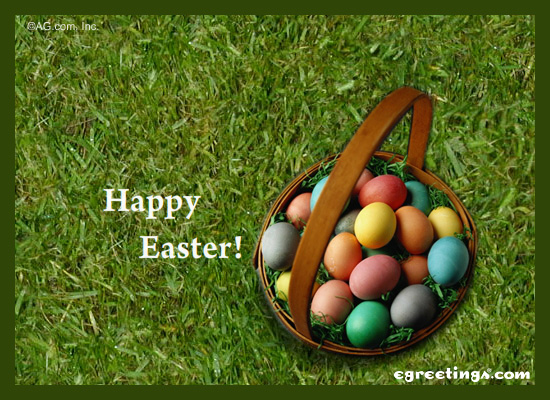 How to celebrate Easter
Easter is a religious holiday so the first aspect that comes to mind is a spiritual atmosphere of the miracle of Easter and the resurrection of Jesus Christ. Some familiar symbols of this major religious event are the Holy Cross and the image of a church or a cathedral. Easter is a time of reflection and joy for the entire Christianity everywhere in the world.
On the other hand, Easter has also become a fun holiday whose central character is Peter Cottontail or the Easter Bunny. Now it's all about jelly beans and hunting for chocolate eggs at the end of the rainbow. Easter is full of funny and cute symbols like spring chicks and bunnies.
Whether Easter is religious, or funny, the spirit of this central holiday is sharing it with everyone in your life. Therefore, schedule your Easter ecards today to start the holiday preparations sooner -- we'll deliver them on the day of your choice!
Go to Easter cards
Create your own Add Your Face greetings.